*** ANNUAL MEETING UPDATE ***
RANDOLPH CONFERENCE CENTER, 1st FLOOR (1D04/1D14)
401 Dulany Street, Alexandria, VA 22314



TWO (2) Board of Directors Positions Needed to Be Filled. 

There were no nominations submitted to the

 
Nominating Committee. 

The Board of Directors consists of a group of volunteers who represent the



membership of the Credit Union. Anyone agreeing to serve in this capacity will assist in setting forth and 
enforcing policy, rules and regulations for the maintenance of the Credit Union.
Since there were no new nominations, two (2) incumbents will be re-elected by default.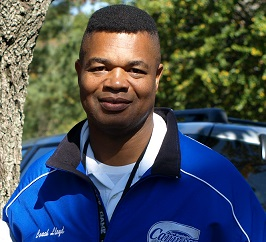 Welton Lloyd
Welton has been employed at the United States Patent and Trademark Office (USPTO) since 1991 and currently acts as the Audit Liaison responsible for performing oversight of the external audit process. He has over 39 years of budgeting, planning, and auditing experience, with the USPTO, Ford Motor Company and Equitable Bank. He is a graduate of Howard University in Business Administration and attended the National Defense University graduate program in Information Management. He was awarded four Commerce Bronze Medal Awards for superior federal service at the USPTO. He is a graduate of the USDA Executive Potential Program that provided career training and developmental experiences for high potential individuals in the Federal government.
Welton was elected to the PTO Federal Credit Union (PTOFCU) Board of Directors in 2013 and is currently serving as the Vice Chairman. He is familiar with the National Credit Union Administration Rules and Regulations that provide guidance and policy for operating and effectively managing our credit union. As a current board member, he is also responsible for safeguarding the credit union's assets and protecting the interests of credit union members. Prior to Board of Directors appointment, he served on the PTOFCU Supervisory Committee from 2002 to 2013. As a member of the supervisory committee he evaluated and performed reviews of PTOFCU systems operations for compliance with banking regulations and generally accepted accounting principles.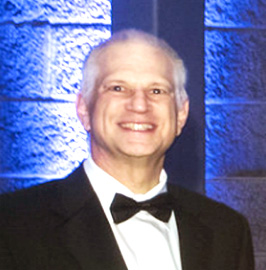 Dave Scheuermann
Dave started work at the Patent Office on August 1, 1988. Shortly thereafter, he became a member of the PTOFCU. Dave served a two+ year term as a Director ending this April. He passed the Board of Director's certificate track of the Volunteer Achievement Program. Dave has also served on the PTOFCU Supervisory Committee for many years.