*** ANNUAL MEETING UPDATE ***

Date: April 28, 2020
Time: 12-2 pm

RANDOLPH CONFERENCE CENTER, 1st FLOOR (1D04/1D14)
401 Dulany Street, Alexandria, VA 22314

THREE (3) Board of Directors Positions Needed to Be Filled. There were no nominations submitted to the Nominating Committee. The Board of Directors consists of a group of volunteers who represent the membership of the Credit Union. Anyone agreeing to serve in this capacity will assist in setting forth and enforcing policy, rules and regulations for the maintenance of the Credit Union.

Since there were no new nominations, three (3) incumbents will be re-elected by default. Incumbents and their bios: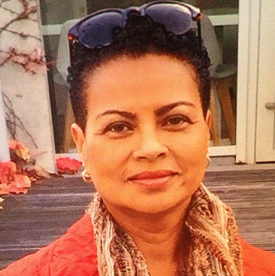 Zinna Northington Davis
I am again running for a position on the Board of Directors of the Patent and Trademark Federal Credit Union (PTOFCU). I have been a loyal member of the credit union for more than 30 years and support its vision, mission, and services. I ask for your support.
As a PHP Patent Examiner in TC 1600, I've been awarded the Bronze Medal Award and the Exceptional Career Award for my services and accomplishments at the USPTO.
As a member of the Board of Directors, I have safeguarded the credit union's assets and protected the interests of the members. I have served on various committees such as Loan Review and Membership. I have served as a member of the Supervisory Committee. I have held the offices of Treasurer and Secretary. Presently, I serve as Secretary. I am also the Property Asset Officer for inventory. Also, I serve as the chair of the Bylaws Committee.
In my free time, I feed and shelter a cute little doggy, Milo. I have participated in these outreach programs, Back Pack Project and Blessing in a Backpack. The Back Pack Project is a mentoring program. Blessing in a Backpack is a supplemental food program. This national program provides food on the weekend for children across America who might otherwise go hungry.
I believe these experiences qualify me to represent your concerns and interests to the Board of Directors. I would appreciate your support for re-election! Thanks.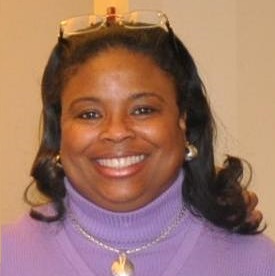 Stephone B. Allen
Fellow Credit Union Members, I am Stephone B. Allen and a candidate for the Patent and Trademark Office Federal Credit Union Board of Directors (BOD). Shortly after becoming employed with the Patent Office in 1985 I became a member of the Patent and Trademark Credit Union thus affording me over 30 years as a member in good standing of the Credit Union.

In 2007 I became a member of the PTOFCU Board and as a Board member have served in the capacities of Investment Committee Chairperson (4+ years), Loan Review Committee Chairperson (3 months) and Treasurer (8+ years). Serving in the various capacities of the BOD has afforded me a working knowledge of the day-to-day needs and long term goals of the Credit Union and has provided me an opportunity to broaden my experience in what it takes to keep a financial institution such as the PTOFCU efficient and sound.

As a dedicated and committed member of the Board of Directors, I am interested in continuing to work towards guiding and helping the Credit Union with its continued growth while remaining strong and competitive with other financial institutions in the years ahead. I believe in the Credit Union and I care about you as a member.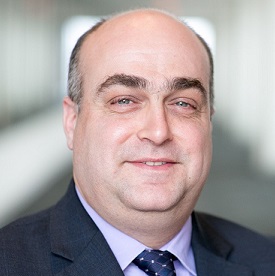 Thomas Beach
At the United State Patent & Trademark Office, Thomas A. Beach is the Chief Data Strategist and founder of the Digital Service & Big Data (DSBD) initiative to unleash and unlock the value of patent and trademark data through data science, machine learning and applied artificial intelligence to ensure that patents and trademarks are of the highest quality.
He serves as part evangelist, and part technologist of new data products for improving data strategy and governance to drive business value and revolutionizing stakeholder engagement through USPTO's Open Data platform using an API Gateway strategy from the building the USPTO's first Hadoop HDFS big data lake. His team has delivered the first wide-ranging deployment(s) of artificial intelligence at the USPTO to be operationalized in the agency.
Thomas has served as a Working Group Lead on Enterprise Data Governance for the Federal Data Strategy laid out a new Cross-Agency Priority (CAP) Goal: Leveraging Data as a Strategic Asset of part of the President's Management Agenda. He previously served as a senior advisor in the Office of the Under Secretary of Commerce for Intellectual Property, working to advance the USPTO's mission of delivering timely and quality patents and trademarks. Thomas served as USPTO's lead on Cancer Moonshot Task Force Data Working Group incentivizing external teams to exploit patent data in novel ways through a challenge that enhanced our understanding of the links between cancer research, invention, and commercialized therapies.
A graduate of the Georgia Institute of Technology in Engineering, Beach received his Master's Degree from Georgetown University's McDonough School of Business. He has been a guest speaker at the White House Open Data Summit, Scheller College of Business at Georgia Tech, and the Harvard Business School. Most recently, Thomas was nominated for FedScoop Top 50 Federal Leaders of 2018 and appeared on Government Matters – Tech Leadership Series (09/13/18).